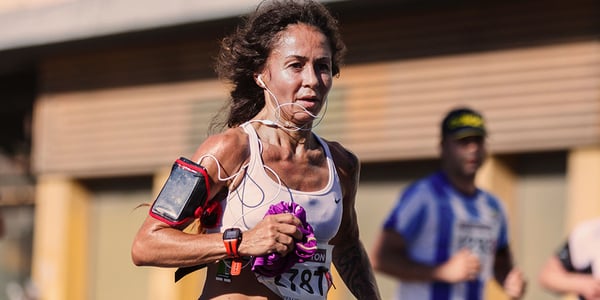 - 3 MIN READ -
Businesses need a strong succession planning strategy more than ever as baby boomers are beginning to retire. Here is how you can develop a strategy to fill key roles in your organization and how you can use an LMS to prepare employees for leadership positions.
Why is Succession Planning Process So Important?
Succession planning is about providing training and opportunities so your employees can progress and fill critical roles in your organization. Employees tend to be more motivated and easier to recruit if your organization offers opportunities for professional development.
This approach also allows you to find the right fit for key roles. It ensures that all key employees share the values of your organization and you can use input from managers to find the prospects with the right skills and qualities for a position.
Developing Your Strategy
A lot of businesses simply rely on managers recommending employees for a position. You need to build a more detailed framework:
Align this process with your business goals. You can make training and succession decisions that will help improve specific areas of your business or provide training that anticipates future growth in specific areas.
Consider your organizational structure. Your hierarchy and processes could change in the future. Some key positions might disappear and new ones might be created.
Identify the sources you can use to assess the skills, weaknesses and interests of current employees. These sources can include your LMS, feedback from managers and employee self-assessment exercises.
Provide training designed to help employees develop leadership skills. A skill gap analysis can help you target what kind of training is needed before a prospect can fill a specific position (related blog post: Why Your Organization Needs Skill Gap Analysis).
Set some concrete requirements and performance indicators you can use to assess if a prospect is ready for a new role.
Build a transition period into your strategy. Prospects can benefit from job shadowing before they take on a new role.
The Role of Your Learning Management System
Your eLearning platform can become a powerful decision-making tool for planning succession. Use data from training sessions, tests and other activities to assess skills and identify the prospects who are motivated to learn (related blog post: Capturing Data to Improve the eLearning Experience with Learning Analytics).
You can also use this tool to deliver content to prospects continuously. It's not realistic to expect an employee to be ready to take on a new role in a matter of weeks. Your goal should be to facilitate long-term professional and personal development so that prospects have all the time they need to acquire leadership skills.
Identify courses and other resources that you can incorporate into your training system to create the best possible eLearning experience. Keep in mind that this process should be flexible and ongoing since prospects might need to develop skills that don't exist yet.

Personalized career paths are another key feature of eLearning platforms that you can use for your succession process. Users can create a path or a manager can assign one to them. Creating a personalized career path helps shape how prospects prepare for key roles and gives them concrete objectives to focus on.
How Can You Help and Retain Future Leaders?
There are a few different strategies you can adopt to help prospects develop leadership skills and retain these employees:
Build a company culture that encourages growth and doesn't see failure in a negative manner on the path to mastery.
Encourage employees to take the initiative. This is often the first step they will take toward leadership.
Provide plenty of opportunities for prospects to lead a team on a small project so they can gain hands-on experience.
Provide a wide range of training resources that help prospects develop soft and hard skills necessary to fill in key roles.
Your training program should be adapted to the responsibilities of these roles. Review it regularly since goals, technologies and even your industry can change.
Develop a framework you can use to track progress and assess performance. Provide feedback so that prospects know what they should work on (related blog post: Is It Time for a New Learning Evaluation Model? Yes!).
Listen to what prospects think of your training and succession program and use their input to improve it.
Do you think your organization could benefit from a better succession plan? Lambda Solutions can help you get started with this project. We offer a Learning Management Systems that can be optimized for any industry and can show you how to leverage data to identify prospects and build customized career paths for them.
Related Resources: