Webinar: Gamification 101 – What It Is and How to Get Started?
Gamification has emerged as a significant trend in the field of learning and development in the past few years. By gamifying eLearning, you can harness the power of what people inherently love to do—have fun. Naturally, when your learners are having fun, you can eradicate any potential indicators of low engagement. But what is gamification and how can it be used effectively to motivate and engage learners?
Co-hosted by Paula Yunker, with 35+ years of instructional design experience—this webinar will explore what gamification is and how gamification can be used to create more meaningful, engaging and interactive elearning experiences.
In this session, you will learn:
What is gamification?
The difference between game-based learning and gamification
Using gamification to engage eLearners
Eight common gamification pitfalls and how to avoid them
Getting started with gamification – what you need to know
Don't miss the second part of the series, where we will be diving deeper into Gamification. You'll learn how to apply these concepts of gamification into your eLearning: How to Reduce Disengagement with Gamification.
Meet Our Speaker!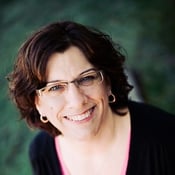 Paula Yunker, Managing Partner and Instructional Designer, Limestone Learning
With over 35 years of knowledge and experience in the field of adult education, Paula has provided innovative and relevant learning solutions for corporate clients, crown corporations and government agencies in a variety of industries. She is a member of the Association for Talent Development (ATD), the Elearning Guild and the Institute for Performance and Learning (IPL) and is a Kirkpatrick Certified Professional Bronze level and CTDP certified through the Institute of Performance and Learning (IPL).
She has worked as a L&D professional in a variety of settings over her career including contracted learning consultant, positions in corporate L&D senior management and for the past eight years as partner and co-owner at Limestone Learning Inc. She's always curious, passionate about all things related to learning and development and looks forward to sharing her knowledge and experience with others.