Creating a Future-Proof Training Hub with Moodle LMS
Wednesday, June 14th: 10am PT, 1pm ET
A learning management system is a significant investment for any business, which makes finding an LMS that will enable your business to achieve your training goals and corporate objectives a critical piece of the puzzle.
But how do you do this?
The key is to select a system that is flexible and robust enough to meet your requirements, and adaptable enough to meet your needs as your requirements change and your business grows. The needs of every business are unique, so a one-size fits all LMS may quickly limit your organization's ability to evolve and innovate. That's why having an LMS solution that offers the flexibility, scalability and features/functionality your business needs—now, and in the future—is critical for both your short-term and long term success.
Attend this webinar to learn how Moodle, the world's leading open source LMS platform, gives businesses the flexibility and capabilities they need to:
Design and build the most effective learning environment for learners

Deliver a range of online training courses from employee onboarding, workshop courses, ongoing training

Enhance learner engagement and productivity to drive real behavioral impact

Meet content compliance standards requirements like SCORM, AICC, xAPI (Tin Can)

Continuously improve the performance and outcomes of your training programs to deliver maximum business impact
---
Meet the Moodle LMS Expert
Ben Young - Director of Learning Solutions | Lambda Solutions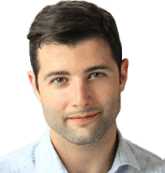 Ben is a leader in e-learning and talent management solution implementations. Working with Fortune 500 firms and leading healthcare organizations, Ben provides clients with in-depth knowledge of e-learning services and course creation strategies for learning that engages learners while simultaneously reaching business outcomes. Ben is passionate about bringing e-learning visions to reality, actively researching and testing new and emerging technologies.