The Costs Associated with an Open Source LMS
August 24th: 10am PT, 1pm ET
When you purchase a cloud-based learning management system (LMS), where is your money going? How does the value compare to that of 'closed', proprietary systems - subscription fees, hosting, set-up and configuration....the costs vary, and it can be hard to compare.
In this live webinar, we unpack this seemingly senstitive topic, and try to lay the facts open for all to see. With 15 years of experience implementing LMS solutions - much of it in the open source world, including Moodle and Totara LMS - we know all the behind-the-scenes factors that keep your LMS running seamlessly, meeting your e-learning requirements, and ultimately require investment of one kind or another.
From set-up to data migration to training, join us and discover where exactly your money is going when you purchase an LMS.
You will learn:
The main costs associated with an open source LMS

Important questions to consider when organizing deployment activities

Workarounds to

avoid

hidden LMS costs

How to maximize

user adoption (hint: you must take action!)
If you can't attend, register anyhow and we'll send you a recording of the webinar!
---
Meet the LMS Expert
James Nicolson - LMS Solutions Architect | Lambda Solutions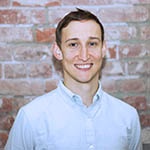 As the lead LMS Solutions Archietect at Lambda Solutions, James works closely with our clients to identify the best LMS solution and related technology to meet their requirements. James also assists users with data integration and custom development planning, to ensure projects are delivered successfully and to the client's requirements. James enjoys engaging in research and implementation activities to understand the exciting updates in Moodle & Totara LMS.