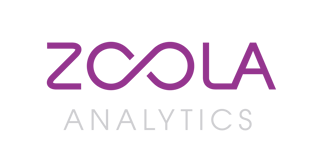 We announced a few months ago that Lambda Zoola™ for Moodle was on its way; well, it's finally here, and it comes with a plethora of new features and functions.
To celebrate the launch of this highly anticipated Zoola release, we are providing a special offer. If you purchase Lambda Zoola before December 21st, 2015, your first 6 months is on us! Take advantage of this offer by clicking the button below.
There are now reports and dashboards in Zoola™ that are customized for Moodle data, as well as Totara. These reports include:
Course Completion Dashboard & Course Enrollment Dashboard which enables you to report on learning success and user engagements.

Time Spent Learning Dashboard to track by course and course activity

User Login Activity Dashboard that enables you to report on user engagement statistics

Who Has Not Taken Courses Report to automate enrollment comparisons with HR lists

User Grades By Activity Report and User Grade by Course Report to review grades by course and activity
Additional features for Moodle in Zoola™ include updated Help documentation, as well as a new section on assistance for "Getting Started with Zoola™" and "Uploading Security Bundles for Domains." All of these updates are designed to create a comfortable user experience, allow Moodle users to easily transition into Zoola™, and as always, provide an intuitive and robust reporting solution for our Zoola™ clients. If you want to learn more about what Zoola™ for Moodle has to offer, contact one of our experts today!