Filters are the keys to building intuitive, interactive Reports and Dashboards. While using the basic filters is great, building intelligent filters that add context to the data creates reports and Dashboards that are even more useful for the user.
In our previous session, Using Filters For Better Reporting And Insights, we showed the different types of filters, how to create filters, and how to hook them into Reports and Dashboards.
During this follow-up session our VP of Products, Stewart Rogers, will show you how to utilize the more advanced features of Zoola Analytics to create and use cascading filters, and enable hyperlinking in Dashboards.
By the time this Lambda Lab is done, you will have learned:
The difference between Ad Hoc View Filters and Report Input Controls
How to create and add Input Controls to Reports
How to add hyperlinking to Dashboards
About Lambda Lab:
Lambda Lab are designed for the doers. If you are an LMS Administrator, course creator, or if you just want to learn how to implement new features these webinars are for you. Each 30-minute session will offer a practical how-to on a topic related to either enhancing the functionality of your LMS, or improving your insights with Zoola Analytics.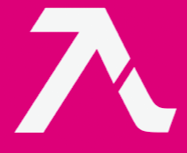 Fill the short form below
to access the Webinar
About Our Presenter
Leah Chang
CEO, Lead Instructional
Designer & Learning Strategist |
New Westminster, BC
Leah Chang is an instructional designer, entrepreneur and founder of Leah Chang Learning, a consultancy of savvy learning technologists and learning designers. Having been in the "learning trenches" as a learning business partner developing employee-facing learning, client education and non-profit learning projects, she is intimately familiar with the challenges instructional designers face. She's adept at chunking large concepts and projects into realistic parts and supporting change and digital adoption at the organizational