Mapping your Organizational Charts to your Learning Management System can be one of the more challenging tasks of setting up Totara Learn; however, taking the time to do this correctly sets you up with a long-term sustainable user base from which you can automate enrolment into your learning programs.
This is the first part in a 3-part series on Totara Learn Hierarchies and HR Import.
In this 30-minute Master Class, you'll learn how to take the stress out of the process by breaking this task into its essential elements. We'll start with why you should map your org chart to your learning, then provide some guidelines to keep you out of the weeds and focused on learning, then we'll end with some examples that you can use to help with your own setup.
By the time we're done, you'll know:
The benefits of mapping your organizational chart to your LMS
How to use Totara Learn's features to drive learning and reporting
The best practices to follow with inspiring examples
About Master Classes:
Online Master Classes are a variety of LMS related topics in Design, Features & Functions, and Tech Talk. Each master class will be designed for a specific audience such as course developers, LMS Administrators, and even organizational IT staff.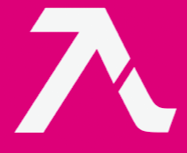 Fill the short form below
to access the Webinar
About Our Presenter
Leah Chang
CEO, Lead Instructional
Designer & Learning Strategist |
New Westminster, BC
Leah Chang is an instructional designer, entrepreneur and founder of Leah Chang Learning, a consultancy of savvy learning technologists and learning designers. Having been in the "learning trenches" as a learning business partner developing employee-facing learning, client education and non-profit learning projects, she is intimately familiar with the challenges instructional designers face. She's adept at chunking large concepts and projects into realistic parts and supporting change and digital adoption at the organizational