Launching a new LMS can be a daunting task, but it doesn't have to be one you face alone!
Perfect for LMS Administrators, this webinar will provide you with the best practices to follow before, during, and after the launch of the Totara Learn LMS.
WCG's Tricia Lalli will take you through everything you need to get your users from Login to Course Completion, including how to achieve a smooth launch and how to keep things moving forward and improving for the long-term.
When this session is over you'll have learned:
6 steps to follow before implementation begins
Troubleshooting for a painless LMS Launch
Reporting to measure long-term ROI & Success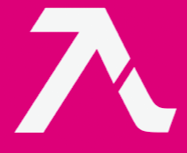 Fill the short form below
to access the Webinar
About Our Presenter
Tricia Lalli
LMS Administrator, WCG Services
Tricia worked as an LMS Administrator at the University of British Columbia for thirteen years before returning to WCG in February 2019 in her current role as an LMS Administrator.