Whether you're delivering online learning at a private school, a university, a healthcare institution, or a small business, you'll want a flexible eLearning solution that has the flexibility (and scalability) to meets your business needs, and cuts unnecessary costs. In addition to being the world's leading open source platform, with over 1 million registered users worldwide, Moodle offers a solution that fits your budget. This presentation will identify the features and functions of Moodle LMS that will help you save money, and even make money!
Watch the webinar and learn more about:
Common pains and needs of the LMS market, when it comes to costs and investments
The features and functions of Moodle that will alleviate these pains, by reducing the cost of your LMS ownership
The cost-benefits associated with the Open Source platform of Moodle
The business problems you'll be able to solve with these identified features
Tips for avoiding other unnecessary costs.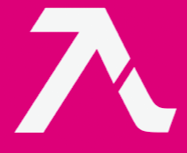 Fill the short form below
to access the Webinar
About Our Presenter
Leah Chang
CEO, Lead Instructional
Designer & Learning Strategist |
New Westminster, BC
Leah Chang is an instructional designer, entrepreneur and founder of Leah Chang Learning, a consultancy of savvy learning technologists and learning designers. Having been in the "learning trenches" as a learning business partner developing employee-facing learning, client education and non-profit learning projects, she is intimately familiar with the challenges instructional designers face. She's adept at chunking large concepts and projects into realistic parts and supporting change and digital adoption at the organizational