There are literally 100s of Learning Management Systems out there to choose from, so how on earth do you make the right choice?
In this session, we'll be sharing our implementation expertise so that you can confidently understand your eLearning needs, narrow down your search, and find the perfect LMS (and provider!) for your organization.
After this webinar you'll have learned:
What (and Who) to consider

before

you start your search
Which LMS features you'll need to reach your specific goals
How to evaluate an LMS (and LMS Providers!)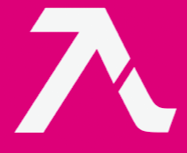 Fill the short form below
to access the Webinar

About Our Presenter
Benjamin Young
Director of Learning Solutions
As Director of Learning Solutions, Ben provides Moodle users with his in-depth knowledge of eLearning solutions and implementation strategies to help promote learning that engages learners while simultaneously reaching business outcomes. Ben is passionate about bringing learning visions to reality through the use of insightful reporting of the data contained within a Learning Management System. He actively researches and tests emerging technologies which offer improvements in the functionality of online services for clients.