More than ever, L&D professionals face an ever-expanding menu of tools and approaches to delivering training. And it all looks so delicious! But you can't order (or serve up) everything on the menu—you'll blow your budget. Best to choose menu items that deliver the best flavour for the best price. In other words, order the nuggets.
In the L&D world, nuggets mean microlearning—short bursts of just-in-time learning delivered when and where they're needed. Designed to be memorable and easily digestible, microlearning fits into small timeframes and satisfies specific, immediate training needs.
Among L&D professionals, microlearning has become a go-to tool. But like any menu item, it has a time and place, no matter how delicious it is. If you're wondering when and where to use microlearning, join Limestone Learning's Paula Yunker who'll draw on her 35+ years of instructional design experience to answer the following questions
What is microlearning? What isn't microlearning?
What are the fundamentals of microlearning?
What are some effective examples of microlearning to get you started?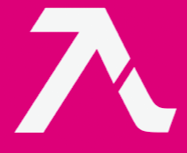 Fill the short form below
to access the Webinar
About Our Presenter
Leah Chang
CEO, Lead Instructional
Designer & Learning Strategist |
New Westminster, BC
Leah Chang is an instructional designer, entrepreneur and founder of Leah Chang Learning, a consultancy of savvy learning technologists and learning designers. Having been in the "learning trenches" as a learning business partner developing employee-facing learning, client education and non-profit learning projects, she is intimately familiar with the challenges instructional designers face. She's adept at chunking large concepts and projects into realistic parts and supporting change and digital adoption at the organizational