Yes, that's right: LMS administration and ongoing maintenance and course building practices can be sexy. After all, what's sexier than tidy data and a clear and consistent course strategy and course content?
Whether you're configuring a brand new LMS or migrating to a new one, no LMS is a "set it and forget it" system. Like any system it needs ongoing maintenance, healthy administrative practices, and continuous review in equal doses of both the user/learner and what Leah calls the "administrator experience."
Join us to hear some case studies of successful (and not so successful) LMS stories. Take away some practical tools for building an LMS administrative team that ensures a smooth LMS administration for years to come. You'll learn how to proactively incorporate enterprise/business risk management, ensure continuous and sound data and records management and identify ongoing opportunities to refresh and update your online course branding and content. Leah will share a summary of her "special sauce" LMS administration recipe with all participants.
In this Master Class, you will:
Identify the lip-biting importance of LMS ownership and governance.

Fantasize about a consistent course delivery strategy (and embrace steps to make this a reality).

Discuss some examples of workflows to document what works for your team and leaves everyone satisfied.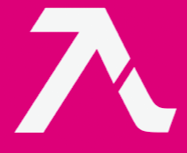 Fill the short form below
to access the Webinar
About Our Presenter
Leah Chang
CEO, Lead Instructional
Designer & Learning Strategist |
New Westminster, BC
Leah Chang is an instructional designer, entrepreneur and founder of Leah Chang Learning, a consultancy of savvy learning technologists and learning designers. Having been in the "learning trenches" as a learning business partner developing employee-facing learning, client education and non-profit learning projects, she is intimately familiar with the challenges instructional designers face. She's adept at chunking large concepts and projects into realistic parts and supporting change and digital adoption at the organizational