Do you know what to do when something goes wrong with your LMS? As an LMS Administrator, troubleshooting is part of your work, and knowing the basics can help you solve problems faster and easier.
Join us for a 30-minute session with guest speaker, Sam McCullough, Lambda Solutions' Director of Client Experience, as he unpacks some of the most common Support questions. We'll cover the most frequently asked support and configuration how-to questions, then take a look at how you can take troubleshooting into your own hands.
This is a great session to bring your questions!
This session is ideal for new and experienced LMS Administrators.
Best approaches for Support How-to's

Best approaches for Configuration How-tos

Troubleshooting: something bad happened, what do I do?
This session is designed for LMS Administrators, Course Creators and Facilitators.
From this Master Class, we will help you learn:
How to get the message out about your eLearning programs

How to engage learners

How to help learners remember what they learned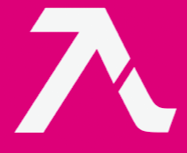 Fill the short form below
to access the Webinar
About Our Presenter
Leah Chang
CEO, Lead Instructional
Designer & Learning Strategist |
New Westminster, BC
Leah Chang is an instructional designer, entrepreneur and founder of Leah Chang Learning, a consultancy of savvy learning technologists and learning designers. Having been in the "learning trenches" as a learning business partner developing employee-facing learning, client education and non-profit learning projects, she is intimately familiar with the challenges instructional designers face. She's adept at chunking large concepts and projects into realistic parts and supporting change and digital adoption at the organizational