Experience The Next Evolution Of Learning

Moodle is the most popular Learning Management System in the world, used by organizations of all shapes and sizes outside of the education community.
Private businesses, public corporations, hospitals and non-profits all use Moodle for their training and online learning needs.
How can there be one solution that works for so many diverse industries?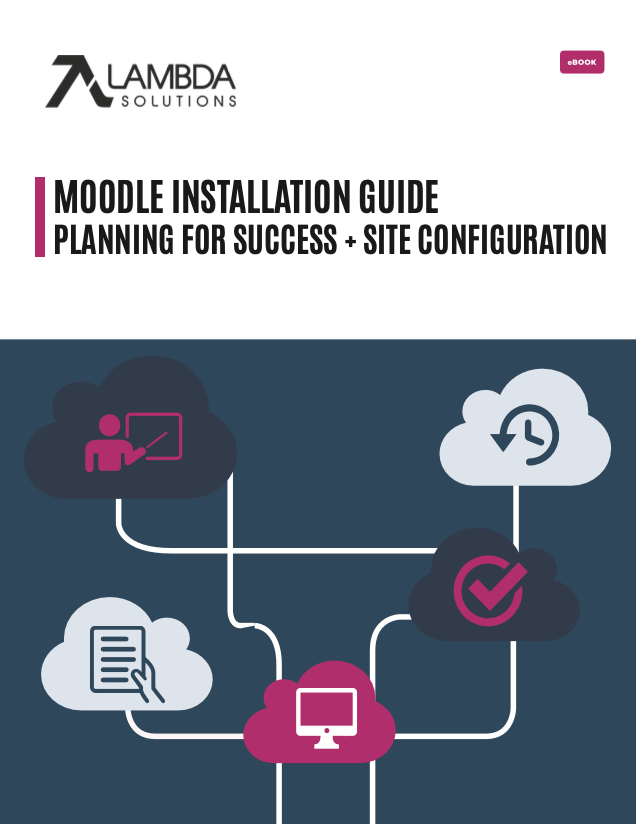 Here are just a few of the benefits that Moodle has to offer that will explain why there is a one-stop solution for all your eLearning needs:

Cost-Effective
Get the highest ROI from your training and education programs.
The open-source nature of Moodle means you can get new features, plugins, and updates, making your eLearning experience better for learners and teachers alike.

Do Exactly What You Want
Moodle supports 1000s of feature-rich plugins that will allow you to have all of the features you could possibly need, while allowing you to customize absolutely everything to deliver the learning experience you want.

Security
Rest assured that you and your learner's information is safe with Moodle. Because Moodle is open-source, there is a global community constantly testing, patching, and improving Moodle. And you get to reap the benefits of a vigilant community of digital gatekeepers.
Moodle is simply the most flexible and customizable LMS solution available, which means that no matter what your needs are, Moodle can make it happen.
Here are just a few ways Moodle is utilized across multiple industries:
Implement Online Learning and Continuing Education Opportunities
Utilize Cutting-Edge Online Course Development Tools
Establish Mobile eLearning For Better Engagement And Knowledge Retention
Creating Communities of Practice and Communities of Expertise
Product and Service Launches
Download Your Complimentary User Guide