Zoola Analytics - 30 Day Free Trial
What better way to know if a LMS reporting solution is right for you, than to try it out yourself? We're offering a 30 day free trial of Zoola Analytics — the award winning, cloud-based reporting and analytics solution that allows you to prove the impact of your Learning. Zoola gives complete and secure access to your data, stunning reports and dashboards, embedded reports, and automated delivery. Zoola Analytics is built for Moodle, Totara Learn, and xAPI-conformant systems. For more information about Zoola Analytics, please visit zoola.io.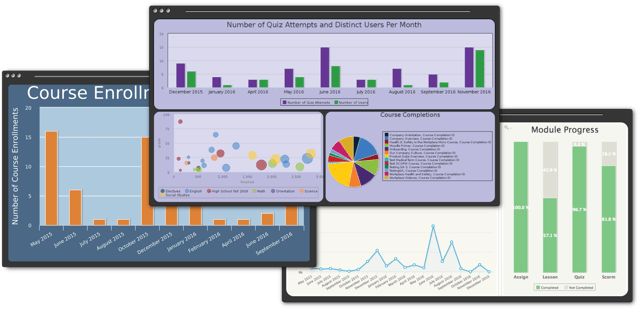 This is an opportunity to get your hands dirty, and test-drive your potential new system. Here are just a few of the activities you can do during your free-trial:
Play around with the data in the system, and try building the reports & dashboards you'll need

Take a stab at creating charts and tables, to visualize the data in your hands

Try everything you'd want to do if the system was fully yours.
Simply fill out the form on this page, and you will receive a follow-up email within 5 minutes containing the login credentials for your own demo site.