Tracking video content in eLearning can be tricky. How do you know if your learners are watching the video? How do you know if your video content is effective in teaching your content?
A combination of activity completion settings, Zoola Analytics and H5P can help you prove the impact of your learning as well as help you improve the quality of your video assets.
This article will show how to track video with Zoola Analytics in three ways:
1. Tracking time spent in an activity
2. Tracking activity completion
---
Tracking Time Spent
One way to effectively track video learning is to use the activity time tracker in conjunction with the interrupter feature, both of which come with Zoola Analytics.
The Lambda Time Tracker is already set up for you so you simply have to find or make a report with this set up.
The interrupter feature can be turned on by going to Site Administration>Plugins>Local Plugins>Lambda Time Tracker.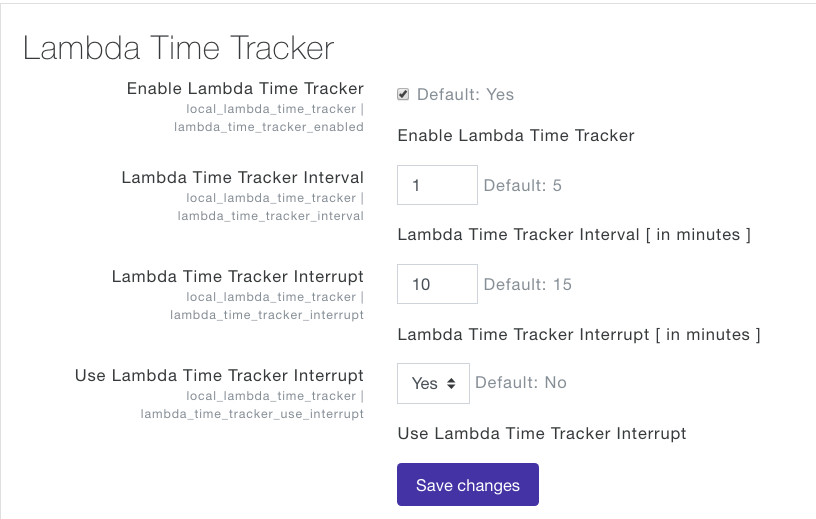 Here, you can see that the Interrupt feature will pop up ever 10 minutes. This will stop the time tracker on courses and activities until the interrupter button is clicked by the learner.

---
Activity Completion
Using H5P for video allows you to apply interactive questions to your video, which then provides an extra activity completion setting. Whereas most video tracking rests with seeing whether or not the learner has clicked on the video, with H5P you can set completion criteria to be met when a learner receives a grade.

This means that the learner has to answer at least one question AND submit their answers at the end of the video.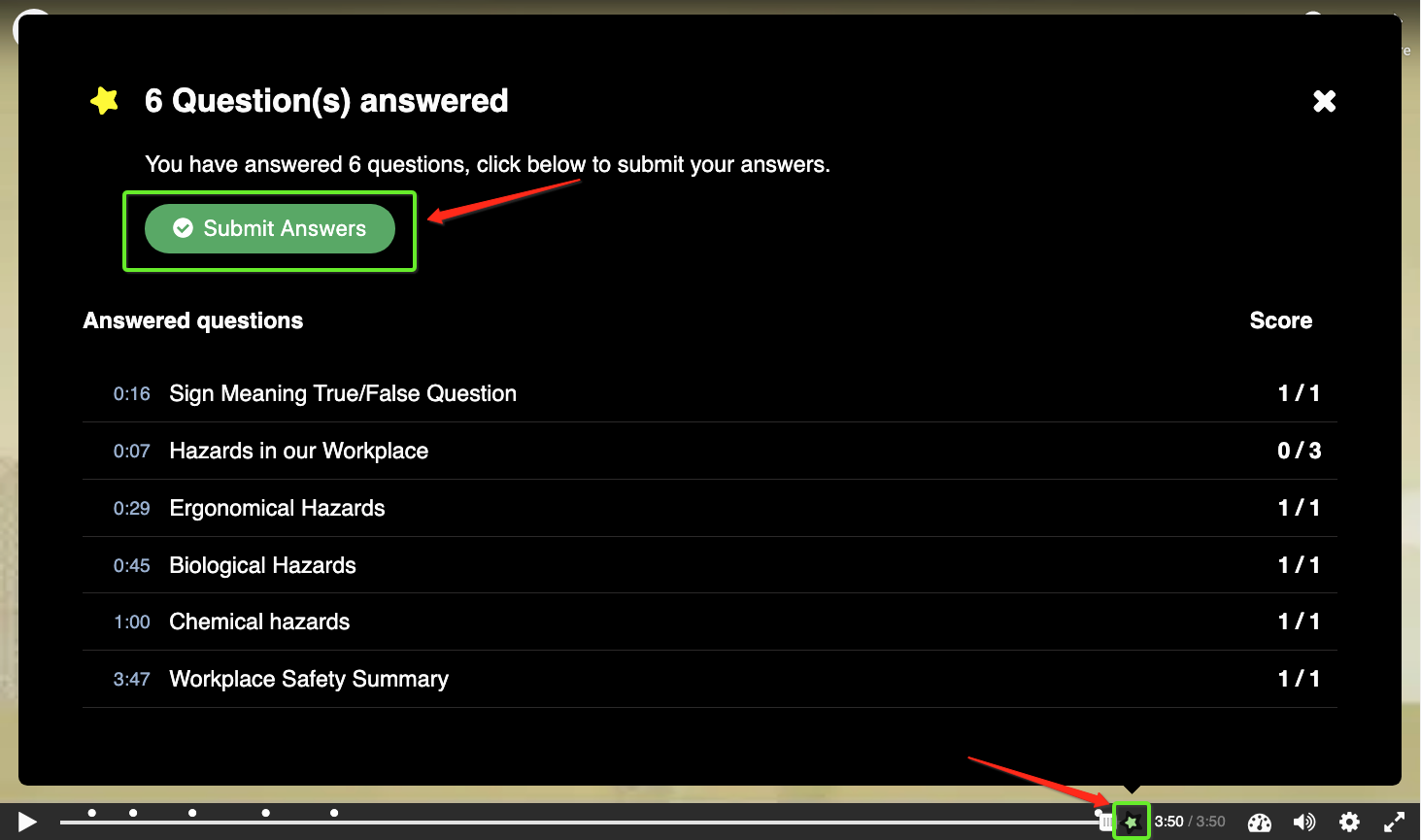 ---
Grades
When you set up interactive questions for your video in H5P and your learner clicks Submit Answers at the end of the video, then a grade is generated in the Moodle gradebook.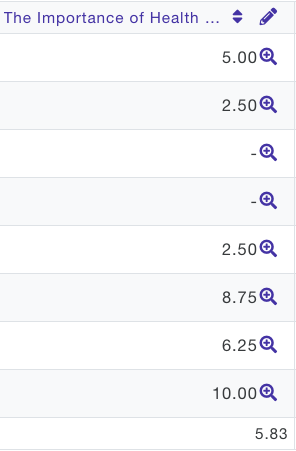 Zoola Analytics
With Zoola Analytics, we can pull all of these measures together, which starts to tell a story. Here I've filtered the report to show the activity completion status, time spent and final grade.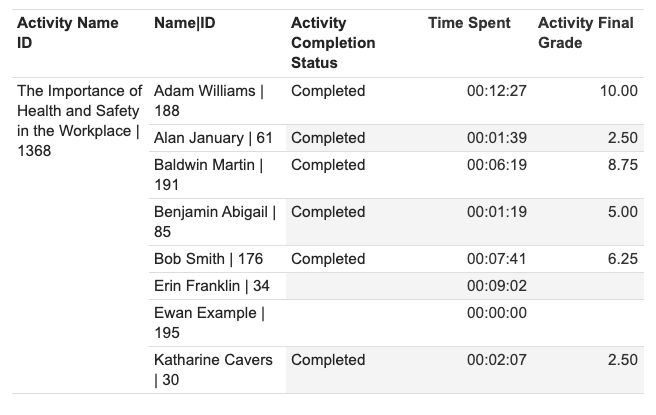 Here, I've sorted the Time Spent column to descending, which starts to tell a story: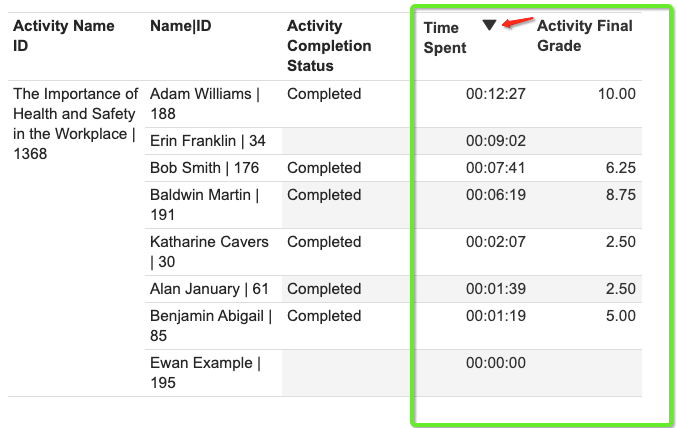 We can generally surmise that the longer a user spends in the video, the better their final grade.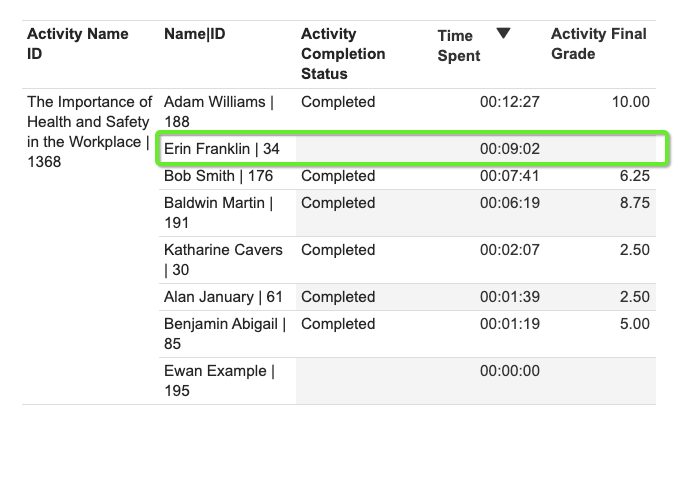 I can also see, above, that although Erin Franklin spent 9 minutes watching the video, she neither completed the assignment nor generated a grade. It might be possible that she exited out of the activity before submitting her answers at the end.
As a course creator, I may review these results and come to two conclusions on ways to improve my video resource:
1. Force the video to play from beginning to end so that learners cannot skip through
2. Provide instructions for learners to submit their answers at the end
Thus, with a few extra settings, you can create and track interactive video in Moodle.