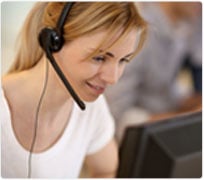 Our responsive, reliable Moodle support services helps us stand out from other eLearning service providers. Whether we're migrating Moodle, providing managed hosting or custom application development, we know that support means our customers can move ahead with confidence – and they're not shy about telling us how happy that makes them.
Hearing from customers is terrific, but for others, the proof of customer satisfaction is in the numbers:
94% Zendesk satisfaction rating for our last 100 customer responses for our Application Support and Hosting Services. That's higher than Zendesk's rating for Hosting tech firms – and significantly higher than Zendesk's global ratings of customer satisfaction.
We're very pleased to be recognized at this time for excellent service that rises above industry standards -- but that doesn't mean we're resting on our laurels. We'll always strive to push our customers satisfaction levels even higher.
See what our customers are saying about our fast and reliable customer support