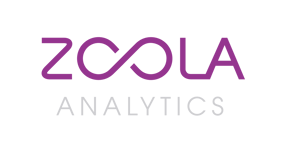 We are releasing the latest version of our LMS reporting and analytics solution! Lambda Zoola Version 3.1 is is the latest customer release, fully stocked with enhancements driven by user feedback. There are a number of new features and enhancements, but the three main categories of improvement are:
Easier user authentication - There is now the ability to pre-filter dashboards and LMS reports based on Moodle & Totara user profile information, designed to provide greater security and ease-of-access to grant users permissions within the system.


Improved performance - In addition to a number of new LMS reports, including Learner Course Progress Report, dashboard and report load times have been reduced by as much as 75%.

Web Help - previously a pdf, the new Web Help is both searchable and interactive, allowing easier access to help information. There is also added support for Totara 2.9, and Moodle 3.0.
See our press release for more details, or talk to one of our experts.