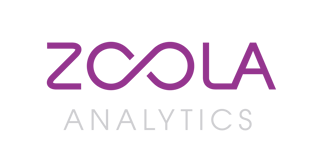 Lambda is officially going to become a one-stop shop for all your Moodle reporting needs as Lambda Zoola™ for Moodle is on the way! Earlier this year, Lambda launched their new reporting and analytics solution, Lambda Zoola™ for Totara LMS. The response in the short time since its release has been tremendously positive. Lambda Zoola has relieved a number of our Totara clients of their reporting pains and problems, and it has really filled the gap in the LMS market.
If you haven't heard about Zoola™ yet, here is a rundown. Zoola™ provides more access and control over your data with ad-hoc queries, and drag and drop functionalities. It provides better ways to present your data with interactive reports and dashboards, as well as with configurable tables, charts, and graphs. Zoola also provides quick and easy scheduling and sharing, as any reports, dashboards, or charts you create can be exported into any file format you wish. Some of the reports and dashboards included are:
Time Spent Learning Dashboard: developed to capture actual-time spent in courses and related modules (This new dashboard is available in the newest release of Zoola™ 2.2).

Course Engagement Dashboard: allows you the ability to see the number of learners who are engaged and active within courses. With this data, you can reward employees who are significantly engaged, and provide motivation for those who are not.

Users Grades by Course Dashboard to see the grades and completion dates for learners enrolled in courses
Our Totara users have been benefiting from these capabilities for the last three months now. By the end of this year, Moodle users will be provided the same benefit. Look for Lambda Zoola™ for Moodle in late Fall 2015. To learn more about Lambda Zoola download the following resouce which explains the purposes it helps to serve.