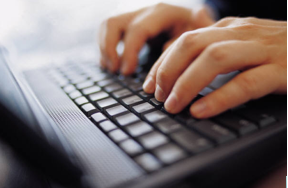 Why did one company choose Moodle for training its employees? It came down to cost savings, customizability and the ability to track the progress of employees through their directed eLearning path.
Lambda Solutions recently migrated Care and Compliance from Adobe Connect to Moodle. Care and Compliance provides education and training for assisted living and residential care facilities. They have assisted more than 30,000 administrators and healthcare professionals in acquiring their licensing and certification – and they saw some clear benefits in moving to Moodle.
Cost savings was the first benefit, says Care and Compliance IT Consultant Jonathan Woodbury. "Moodle is open source and free, so we're saving money right there. It's not costing us $5,000 a year for licensing."
When a Lambda Solutions specialist came in to provide hands-on training for Care and Compliance, the team immediately understood the possibilities that Moodle opened up. "I had plenty of questions and they gave me solid answers about why we would use certain settings – it was clear that they knew their stuff," Woodbury says. "I had tried Moodle before, but out of the box, it's not very intuitive and not necessarily clear what you can do with a plain Jane version. But with training, it came together."
Thanks to the training, Care and Compliance anticipates being able to customize Moodle to offer better tracking and reporting.
"One of the main things we wanted to do is provide instances – this will be a big deal for our corporate clients. Now they can add their own users. They won't be part of a big group of users that's already there. They can create their own reports – which is something that they couldn't do before."
Companies will be able to manage their own people if they want. They can pull reports to see who has done training in a given month. There is huge value in being able to track progress and provide an outcomes-based approach to training.
Learn about Lambda Solutions' Moodle training services that can give your organization effective online learning capability