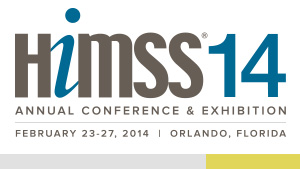 Lambda will be attending the Health Care Information and Management Systems conference in Orlando to learn about some of the new technologies and trends. Health care information and management systems have expanded rapidly as hospitals, social services providers, home care workers, health authorities, patient and professional associations seek to generate efficiencies in almost every aspect of their operations. The conference covers everything from electronic health records to patient self-care applications and wearable personal health monitors – a huge array of topics. It is always invigorating to view the latest innovations and hear where the industry is moving.
Healthcare IT Moving to the Cloud
And, as with most industries, healthcare IT services are moving to the cloud. Slowly. Concerns about the privacy and security of data ran rampant as cloud service providers worked hard to protect information from loss and harm. With privacy and security concerns largely resolved, healthcare IT has been turning more to harnessing the ease of use and cost savings associated with both infrastructure and software as a service.
Cloud-Based e-Learning and Talent Management
From a training and resource management point of view, there are many ways that a cloud-based LMS can assist human resources and training directors in healthcare to foster workforce development, maintain compliance records and align training with strategic goals. Historically, a few healthcare-specific training platforms focused on compliance and training, and these applications were run onsite by in-house IT departments. Now, the field is broadening and many of the well-established providers and new entrants are offering cloud-based solutions, which reduce costs and improve performance.
Here are three reasons why e-learning for healthcare makes good sense:
Improve Patient Outcomes
Continually evolving standards of care and new practices and tools emerge all the time. To ensure that healthcare workers keep up with best practices as well as regulatory requirements, online learning presents a unique opportunity. E-learning makes it possible to rapidly train hundreds of people across shifts and across locations. Instructional designers can create online courses that show and tell people how to perform tasks to promote better patient outcomes as practices change.
Foster Competency and Reduce Risk
Model competency-based best practices in continuing medical education (CME) courses that people access online to ensure consistency of care, introduce new methods and measure understanding. By standardizing training content, people all learn the same thing and variation in their training is reduced. This reduces risk that may be introduced by inconsistent teaching. Changes to reflect improved methods can be implemented quickly with only one set of course materials to alter.

Keep Track of Health Care Worker Certifications
A learning management system automates the process of keeping track of employee progress, including CME credits, certifications, course completion and personal training goals. Human resources can quickly identify people who may be ready for promotion or who might need to upgrade their skills in order to maintain status. A good LMS, incorporating compliance and performance management features, will automatically alert an employee when they need to renew certifications, when a course in their program is available, and when their next performance appraisal will take place.
While in Orlando, we plan to listen to what healthcare providers are saying regarding their training and talent management challenges so that we can provide the solutions they need. And, of course we'll be interested to view and try the latest cool technologies.