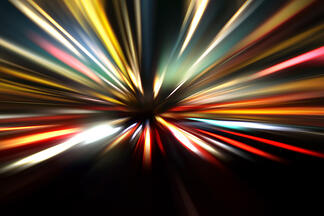 Ever wondered what's running behind the scenes at websites like the BBC, CBS sports, Apple, MTV, or the NFL? Some of the most popular, media-heavy sites on the web encounter download or streaming lag times due to high simultaneous traffic and large file sizes. To get around this problem, they use a content delivery network. Content delivery networks (CDNs) are the workhorses of the internet, delivering content more quickly and efficiently, making the user experience feel seamless.
Organizations running an LMS that uses a lot of rich media content -- including video, eBooks, audio, and other media-rich files -- can run into the same latency challenges that large sites have. When a remote learner accesses downloadable objects (media files, software, documents) or attempts to stream media from your Moodle or Totara site, it places a constant strain on your server and chews up downstream bandwidth. When a large group of students or learners attempt to access the same content simultaneously, the slowdowns get much worse. When learning systems are sluggish, learners get frustrated and end up abandoning pages necessary to their work. Not a great situation if your core business is education, or if your organization depends on online training.
Fortunately, just like the big names, you can incorporate a CDN to improve LMS performance when heavyweight files weigh it down – no matter what format. We have partnered with MediaCore, one of the leading file management platforms that is fully integrated with Moodle, and allows you to store content in an organized archive that you can access from anywhere. And, they serve that content to your learners using the world's largest content delivery network - Akamai. The Akamai CDN actually serves up 30% of all web traffic. [See below for a 30% savings on a MediaCore package.]
Any content delivery network allows for faster and more reliable delivery of large files by maintaining copies of your learning content on several servers dispersed across many locations around the globe. When a learner accesses a file, the CDN intelligently locates the closest copy and distributes the content based on proximity.
A CDN is the ideal solution for files larger than 5MBs, and you are not limited to just video, though it is usually video that cause the worst slowdowns. You can also store presentation slides, text documents, images, and animations -- any type of file used to enhance your remote learning experience. In addition to dramatically improved response times and a better user experience, the CDN offloads a large amount of data from your LMS server -- resulting in cost savings and making it possible for you to grow from dozens to thousands of simultaneous users without fail.
Will your LMS benefit from offering rich media such as audio, images, and videos? Are you concerned that your servers might not be able to store large or multiple files and render them quickly? If you are currently hosting your multimedia, consider saving by outsourcing the capital costs and infrastructure maintenance for multiple servers.
Lambda Solutions and MediaCore have partnered to offer new customers a 30 day trial offer. Ask us how you can access the CDN.