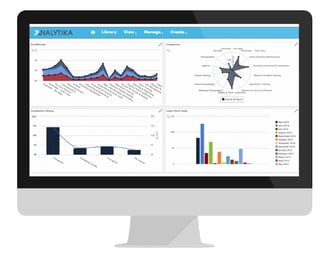 When the learning management system spread from the education market to the corporate sector in the mid-2000s, tech-savvy business professionals were quick to criticize LMS reporting abilities and functionalities. Fast forward a few years to 2009, wherein a survey from Bersin & Associates found that 45% of LMS owners described LMS reporting as their number one challenge. Unfortunately, this percentage has only increased in the last six years. Today, according to a research report from Expertus, this number has nearly doubled to 81% leaving many to wonder why organizations have not jumped in to fill the gap.
Limited access to data for the creation of Totara and Moodle reports
Limited capabilities to analyze data within Totara and Moodle's reporting features

Limited options to present data due to a lack of

configurable reports

Excessive time spent creating

custom reports

Limited ability demonstrating the impact of learning on business outcomes
Interestingly enough, proprietary LMS users surveyed by Expertus cited identical LMS reporting pains in the following order of importance:
Limited out-of-the-box reports (54%)

Limited access to data (48%)

Customization of reports (47%)

Ease of use (46%)

Data accessibility (35%)
Here at Lambda Solutions we are excited to finally bring a Totara and Moodle reporting solution to the market to address all of the pain-points (and more!) above. Enjoy this eBook as we discuss, in detail, how Lambda Zoola™ will solve your reporting problems for open source learning management systems, Moodle LMS and Totara LMS.